Explore IIT Bombay, SRCC, NMIMS through these students' YouTube channels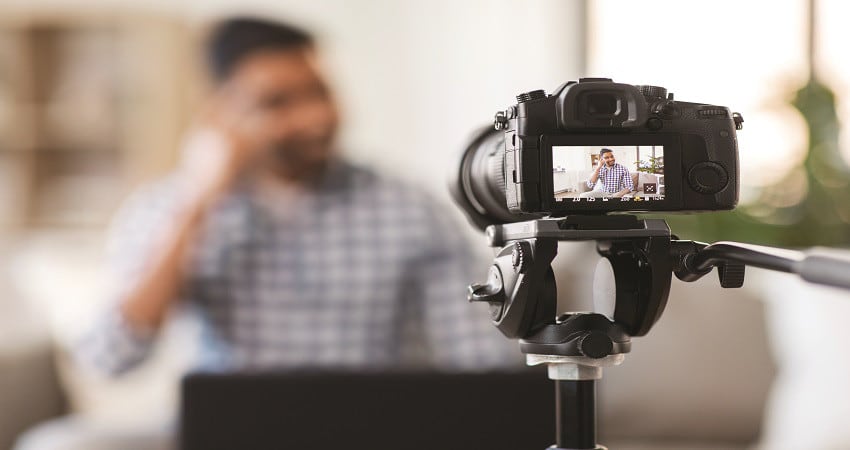 Covid-19 gave students time to vlog life, food, activities on their campuses – IIT Bombay, SRCC, NMIMS – on YouTube.
The pandemic has given students more time to explore interests other than academics.

NEW DELHI: The disruption to mainstream education caused by the pandemic has given students time to explore other interests. Using this slowdown, a host of young students across campuses have become YouTube vloggers, chronicling their college life, campus activities, spreading knowledge of their successes, and helping other students. Here are three from private and public institutions in Mumbai and Delhi.
Eknoor Singh | IIT Bombay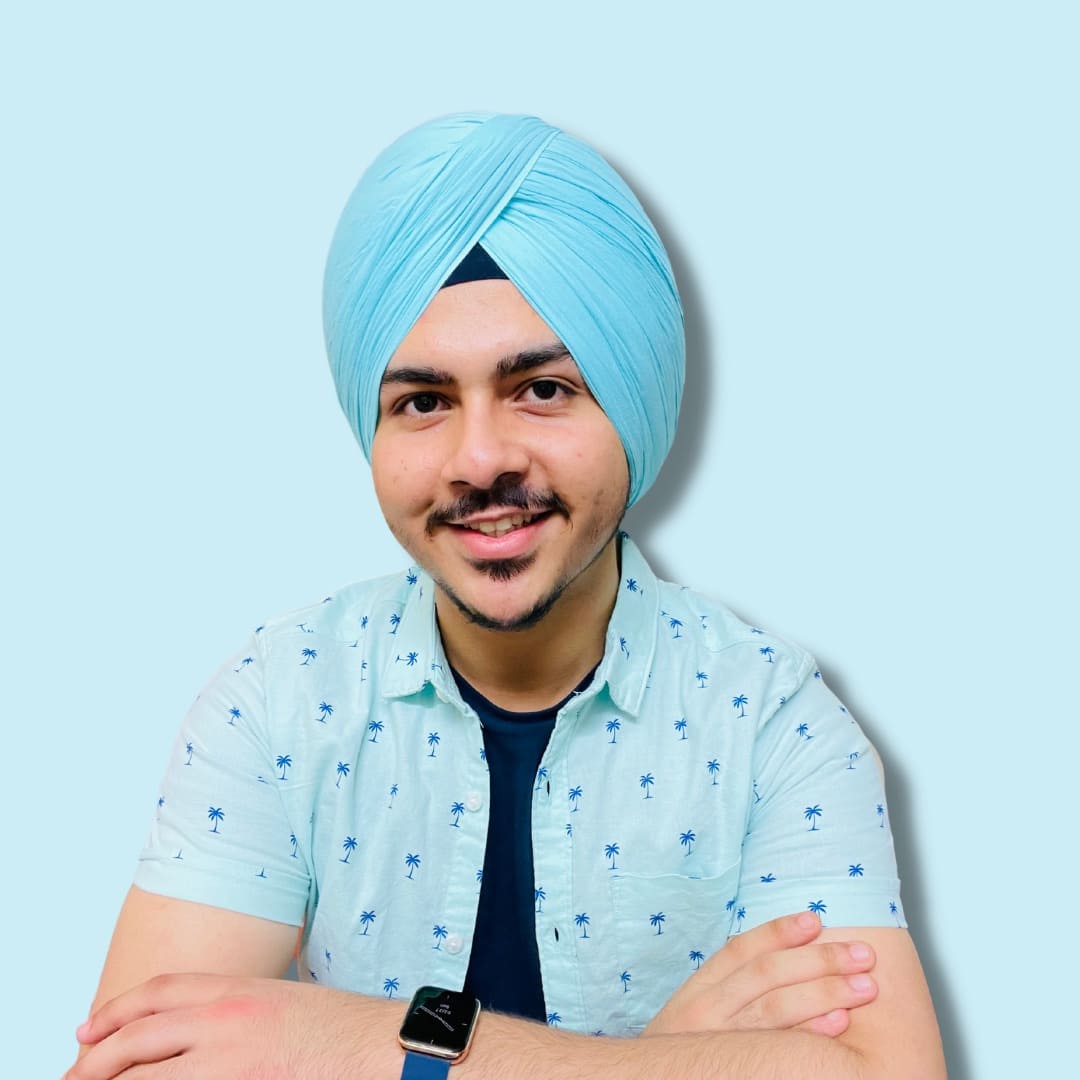 Eknoor Singh, BTech student at IIT Bombay
In October 2020, as Covid forced an entire generation online, there was a surge in YouTubers. An alumnus of Gurugram Public School in Delhi, Eknoor Singh is a star vlogger at the Indian Institute of Technology (IIT) Bombay, where he is a mechanical engineering student at BTech.
Singh has always had a passion for creating videos and editing. The lessons he took while still in school came in handy during the COVID-19 lockdown. "I started creating content because I had a taste for making videos and enjoyed doing it in my spare time," Singh said.
He added, "During my preparation for the joint entrance exam (JEE Main, JEE Advanced) in 2020, which was quite a stressful time, I explored the world of online education and mentorship. I have learned that there are a large number of people looking for mentorship and that is what my content is aimed at. During my early days, I spoke about the challenges I faced that helped shape my preparation. »
Singh thinks YouTube has huge potential for those preparing for JEE. "My main motivation for starting this channel was to help students looking for advice and inspiration
during preparation.
Singh's strategy has been to keep in touch with his viewers, mostly students. "Since 2020, students preparing for the JEE have been going through the vagaries of dates, exams and others. Also, interacting with viewers and getting to know their real issues is the core area I focus on," Singh said.
It also showcased the vibrant cultural life at the IIT Bombay campus. "Recently, after two years, the IIT-B cultural festival was held, which was visited by celebrities and other well-known personalities. I covered the event on my channel. It's a matter of timing, to hit the spot at the right time because there's so much going on on campus. I try to plan my content and my videos," he explained. interest. People want to know more about the food served at the mess, campus life and events, he said. Singh's "mess tour" of Hostel 16 on the day the biryani and Chilli Chicken has been served up to 44,000 views, his peers review special meals there, and he also covers cultural and sporting events.
But the experience is not always pleasant. "As a content creator, you get all kinds of reviews. Positive reviews are good because they help you learn and create better content. But there's also outright hate. Singh had to get used to trolling and hating in the comments section." At first it looks rosy, but as soon as you get some traction, trolls and hate are part of the game, and you have to be there. to face."
Read also | AICTE allows industrial companies to create engineering schools arouses mixed reactions
The vlog is also a diary through which Singh "documents[s] memories of [his] University." He said, "I didn't start the channel to pursue a career in this field. But currently, I find the channel to be a thought journal that also helps people.
When he leaves IIT Bombay in the next two years, Singh wants the YouTube channel to be a record of his journey. He thinks the content will stay relevant, relevant. Singh believes in constant learning, which has helped him do different things on the channel.
Ananya Gupta | SRCC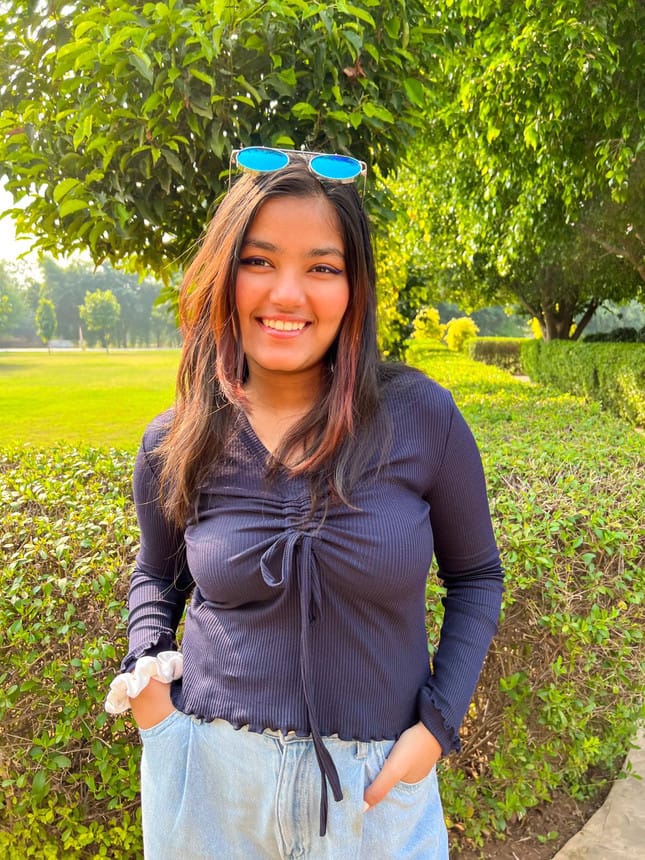 Ananya Gupta, B.Com Hons student at SRCC, University of DelhiAnanya Gupta's YouTube vlogging journey also started with the lockdown. Pursuing a B.Com Hons at Delhi University's Shri Ram College of Commerce, 19-year-old Gupta has made a name for herself on the video-sharing site. "Because of the lockdown, I had a lot of free time and there wasn't much to do, honestly. But a major factor that pushed me to YouTube was the knack for being outspoken in general. Through the channel, I've built a strong community of people who really enjoy the videos and find them useful," she said.
But it was during the second lockdown, in 2021, that Gupta started building the channel in earnest. "I've always been interested in editing and making aesthetic videos. With the confinement, I had the opportunity to explore YouTube as a platform. I started when I was in class 12. I realized that most student YouTubers lacked added value in their videos. Even though students have vlogged things, the audience is looking for added value. I thought I could bring something new and help students perform better," she said.
"On YouTube, it's more about posting regularly," she explained. "My videos have the right balance of entertainment, value adding and learning. Also, because SRCC is the best business university in India and my audience is student-oriented, I have attracted more students to my channel to learn more about campus life, etc. It's like helping students understand if they want to do this, or how college life is, and accordingly they can make choices. , my college videos serve as a motivation for most of the students as students all over the country want to go to the best colleges in Delhi University Gupta campus videos cover life at SRCC, campus tour, college vlogs, etc. In one of his videos of his first day at SRCC, Gupta described how the college administration held a buffet for freshmen and how his classes were going. 000 views.
Right now, Gupta juggles between offline courses and content creation. "It's complicated to travel and attend classes offline, work on the channel and manage everything. Also, the SRCC as a college offers a lot of visibility and opportunities in terms of participating in different societies and other activities," she said.
Read also| "Immediate priority is teacher recruitment, implementation of NEP": DU VC Yogesh Singh
Gupta intends to be an entrepreneur. "Having a YouTube channel is a kind of entrepreneurship in itself," she said. She hasn't planned too far but is sure the chain will continue.
Gupta's basic learning so far was to create interesting content. Plus, she added, "I've learned that if you're passionate about something, you'll automatically put time into it and excel at it. It's all about consistency in everything you do.
Harshit Chauhan | NMIMS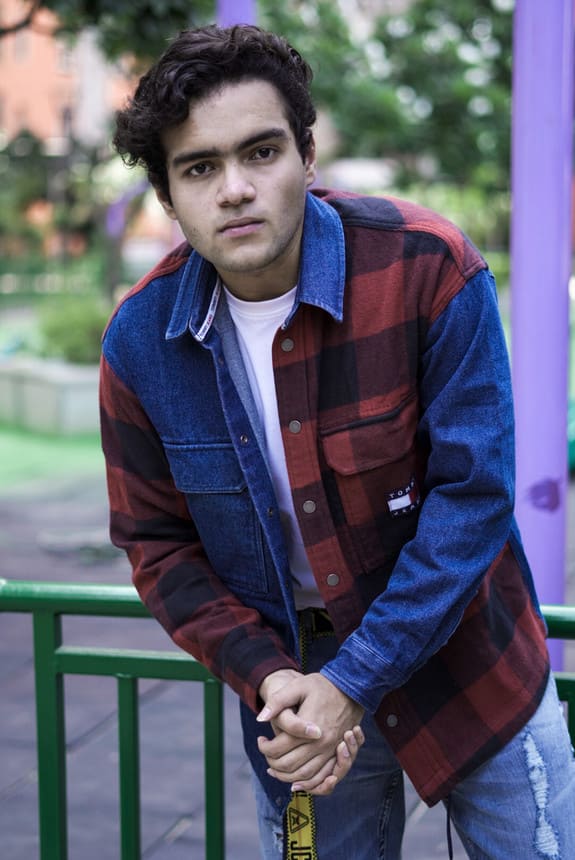 Harshit Chahuan, BBA student at NMIMS, MumbaiHarshit Chauhan's YouTube channel predates Covid, but it has seen a surge in viewership during the pandemic. Chauhan, a student at Narsee Monjee Institute of Management Studies (NMIMS), is from Delhi. "About two years ago, I was doing fashion content. But Covid gave my channel a boom. Currently with 1,22,000 subscribers, my channel has gained traction after gaining admission into NMIMS, one of the top business management colleges. Then, several people from my school sought my help in getting admission to college. It made me realize that there is a void that I can fill through my videos," he said.
His video on his first day at NMIMS post-lockdown has around 40,000 views.
There is a process for starting and maintaining a channel. It takes time to create a niche, learn video editing, he said. However, he notes that no one needs a course that can teach what hands-on learning can do. For Chauhan, the biggest challenge was managing the university while maintaining a chain. While learning about constructive criticism, Chauhan learned to ignore trolls. The positive feedback made him confident.
Chauhan focuses on creating a mix of educational and fun videos. "I try to create educational trending content with a little fun in college. For example, college admission started, so now I make videos about how students can get admitted at top universities and colleges. Majority of my time is spent creating a video, including narration, points to cover."
Initially, Chauhan viewed making videos as a hobby, now he sees the potential. "However, I can now see growth in this area. I could go into it full time if it gives me a good return on investment. As social media platforms are quite dynamic, monetization only comes after a while and depends on the niche and type of content you create," he said.
Read also| Green campuses: central universities become beacons of sustainability
Starting next year, Chauhan plans to pursue graduate studies at a foreign university where he can create more vlogs. Chauhan would advise those starting a channel to have strategies in place, as consistency is key to growth on YouTube.
---
Follow us for the latest education news on colleges and universities, admission, courses, exams, schools, research, NEP and education policies and more.
To contact us, email us at news@careers360.com.