Google launches interactive YouTube trending map and displays the most popular videos in the United States in real time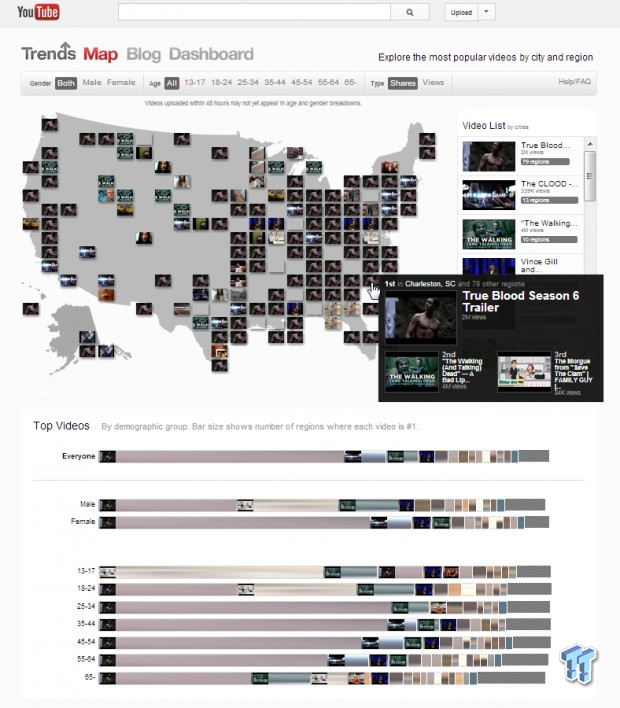 This morning, Google launched a new feature on YouTube called Trend map, which displays the most popular videos in the United States. The YouTube trending map is updated in real time and the data can be broken down by gender or age of the viewer.
SEE THE GALLERY – 2 IMAGES
The map displays a mass of small thumbnails that represent the trending video for that particular region. Although the accuracy of the overlay is not that good, I would say the actual data is very accurate and could be used as a solid resource in reports. To the right is a list of the most trending videos in the US right now, and when you hover over a thumbnail, you'll see some quick info about the video, including nationwide popularity stats.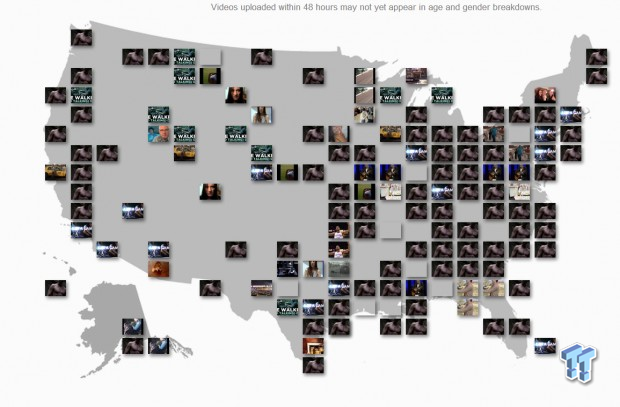 The user interface is very basic at the moment, and it's unclear whether Google plans to continue improving it or not, but the datasets on display are sure to pique the interest of marketers and videographers alike. As of this post, the trailer for True Blood Season 6 takes the top trending spot in the country with a teaser of The Clood's upcoming EP coming in at number two. Interestingly enough, True Blood sweeps the chart through the age brackets, the 13-17 age bracket is topped with a Family Guy trailer.