madurai: Demonstration against two Youtube channels slandering the blind | Madurai News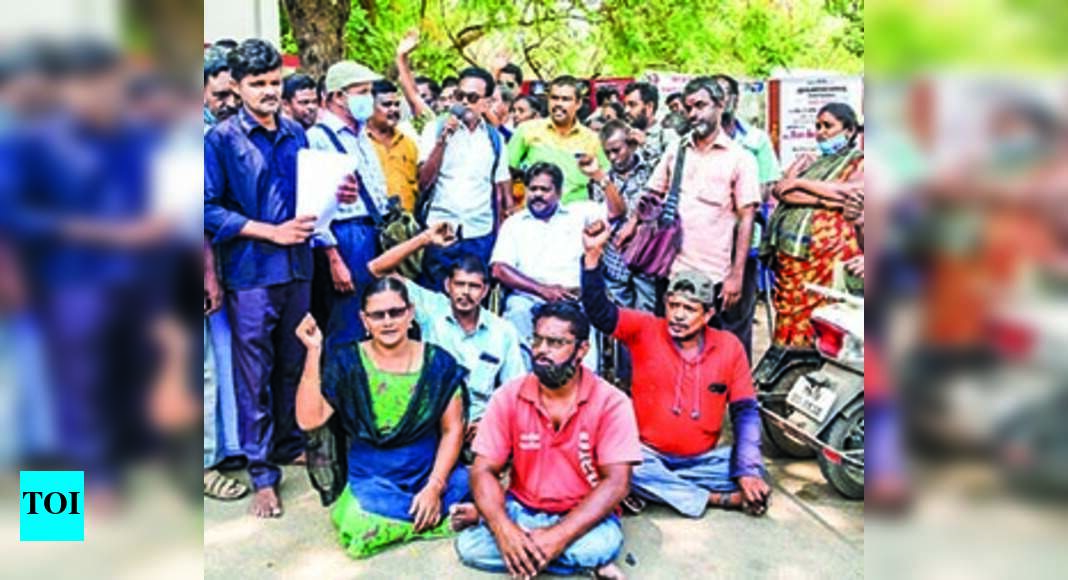 Madurai: Members of the Blind Rehabilitation Welfare Association staged a protest outside the Madurai District Collector on Monday to demand proper legal action against two YouTube channels that shared derogatory videos of visually impaired people.
The protesters led by P Kumar, chairman of the association, submitted a petition to District Collector S Aneesh Sekhar, demanding strict action against the managers of YouTube channels Badzha Thinks and Rishipedia.
"The YouTube channel Badzha Thinks and Rishipedia had uploaded videos slandering the visually impaired. It is highly condemnable because it hurts the blind. Therefore, steps should be taken to remove the channels. We have also filed a complaint with the Cybercrime Police through Madurai City Police Commissioner," Kumar said. However, no cases have been recorded.
Meanwhile, the videos in question have been removed by the creator, and another apologetic video has been uploaded.
Protesters also demanded strict action against those responsible for the recent incident in a village near Viralimalai where three cops beat up a visually impaired person.